What is the Supercuts Franchisee Association?
Representing over
100
franchise owners across the U.S.
Mission
The Supercuts Franchisee Association's mission is to facilitate franchisee collaboration and development that will strengthen and increase the value of our investments in the Supercuts
®

brand.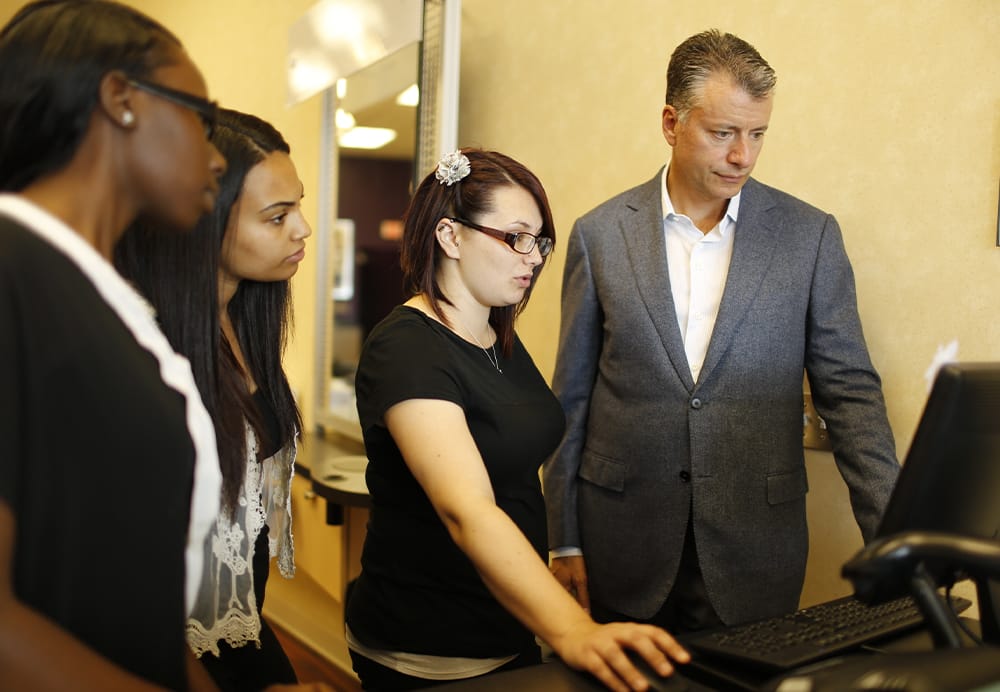 The singular voice and staunch advocate of all Supercuts franchisees.
Frequent engagement with the franchisor on areas of interest including unit profitability, technology, marketing, education, brand standards and more.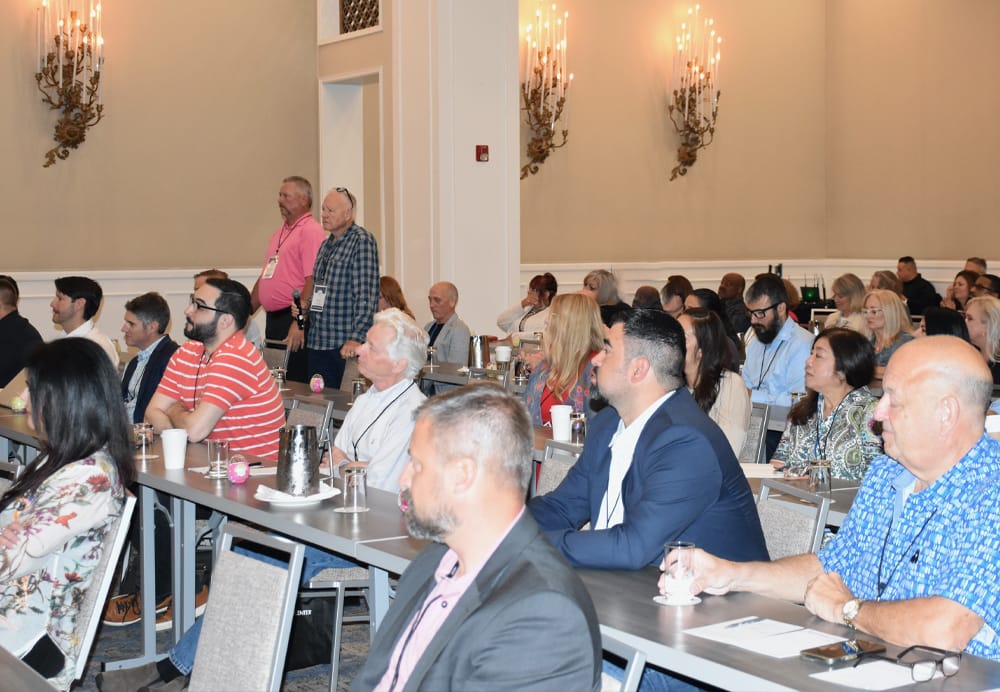 The brain trust of Supercuts history and best practices.
An active group dedicated to supporting each other through networking and educational opportunities.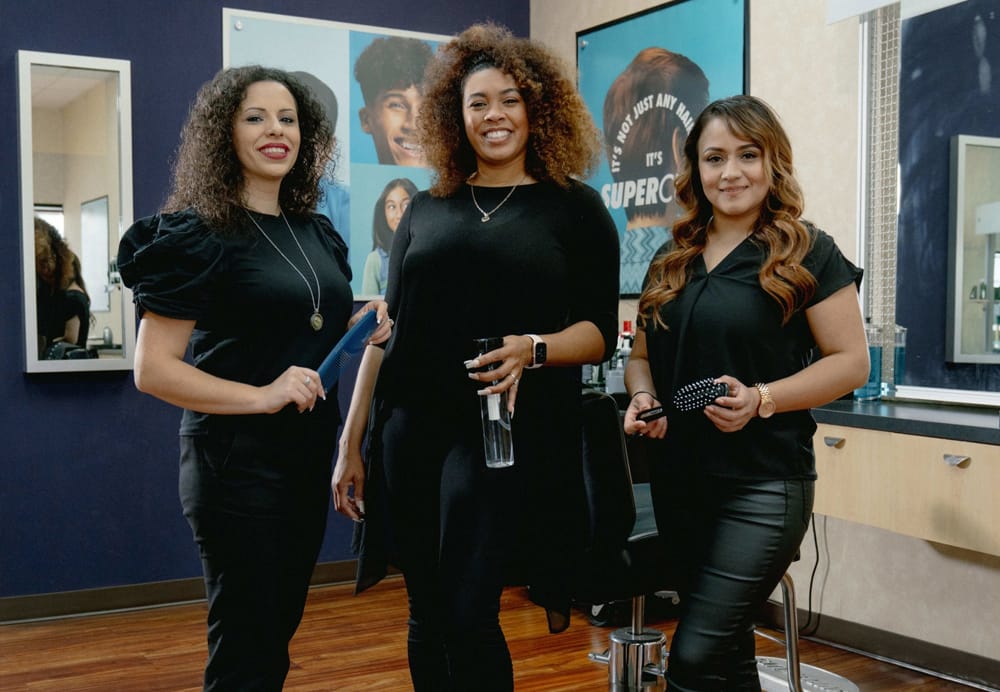 Supported by member dues and sponsorships from the vendor community.
Dedicated to supporting franchisees by seeking out new corporate partners and products and negotiating benefits for members.
Franchisor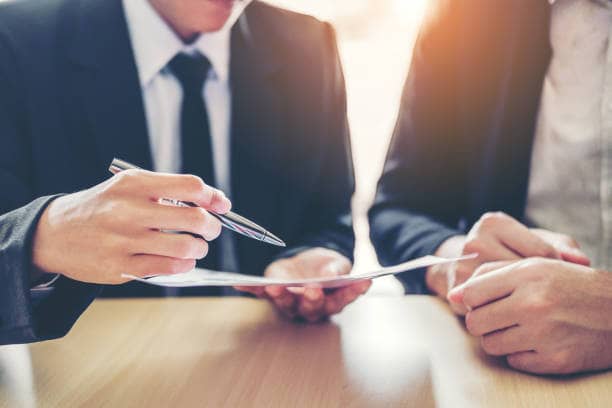 Working Together Agreements
Unique to the franchising industry, the Working Together Agreement outlines the principles and guidelines for a cooperative agreement between Supercuts, Inc .and its franchisees.

The agreement emphasizes mutual trust, collaboration, and a commitment to improving the long-term success of Supercuts. Both the franchisor and franchisees are independent entities working together with shared goals. They aim to enhance business sustainability and growth while maintaining operational standards. An Executive Council and Charter facilitate communication and decision-making between the parties.

Members can find the complete documents on Teams.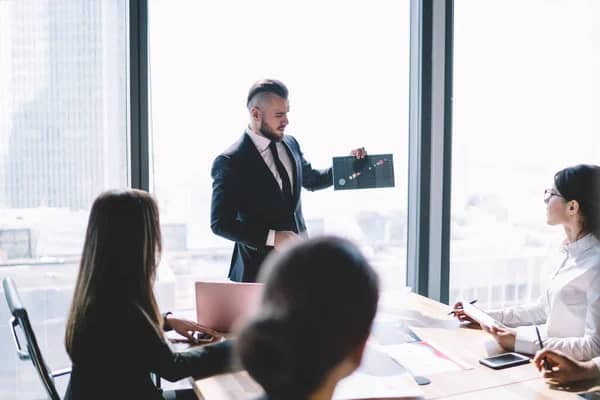 The Council consists of franchisee and corporate representatives who discuss significant matters including recruitment and retention, expansion, new products and services, shop design, education, brand standards and marketing/advertising. If disagreements arise, a mediation process is in place to ensure alignment and protect the interests of both parties.

The Council meets monthly either in person or by conference call with representatives of Regis Corporation, including the Regis CEO, COO and other executive management to address issues of importance to the operations and profitability of the Supercuts salons.
History
1985 – The SFA was formed to facilitate communication and to provide a unified voice for Supercuts franchisees.
1987 – The SFA sued the franchisor over issues regarding the  auditing of the 5% fund. The following were direct or  indirect results of the suit:
• The founders decided to sell the company
• The new owners, wanting to complete the sale, entered into a settlement agreement with the SFA
• Corporate agreed to pay into the 5% for all Corporate stores
• Corporate agreed to allocate local funds to the markets that had paid them
• Corporate agreed to eliminate all 5% advertising fees on product sales
• Corporate agreed to the formulation of the Supercuts Council
1990 – Franchisees gained specific rights through the expansion policy agreement.
1996 – Regis acquired Supercuts, giving franchisees a unique opportunity to renegotiate agreements. The new Working Together Relationship & Agreement and the Revision and  Creation of Requirements for Rewrite were created.
1997 – New royalty rate of 6% for all new salons went into effect.
2005 – Franchise Agreement and Revision and Creation of Requirements for Rewrite were changed to include the following:
• Anniversary fees were reduced and paid over a 5- year period instead of lump sum.
• Marketing Fee of 2% every 10 years was deleted.
• The corporate right to raise royalties was eliminated.
• The corporate right to raise the cost of hairstylist training without restriction was changed to a simple formula
2020 – SFA cancels March 2020 annual conference and supports  members through the pandemic by providing a continuous  stream of information and webinars on government relief  programs, new and changing legislation, and best practices  for local and national health and wellness compliance. Additionally, SFA Board passes a motion to require no dues  payment for 2020.
2021 – SFA works to mitigate the challenges to franchisees from  ongoing pandemic, new corporate leadership and changes  to technology, marketing, product suppliers and training.
2022 – Gary Grace steps down as president of the Board of SFA after 25 years in this role and continues his 35 years of Board service as Immediate Past President.  Long-time Board Officer Gary Robins is appointed president.  In-person conferences resume with April event in Dallas, Texas.
2023 – Regis recognizes that the SFA member-elected Board of Directors becomes the primary representative body of the franchisees.  The SFA Board is appointed to the Council, meeting regularly with corporate leadership and operational executives.
Membership
Benefits of Membership
Member-to-member operational guidance and advice, free legal counsel, proprietary health and business insurance programs and much more, SFA's member benefits provide a clear return of investment.
Dues

Structure
SFA annual dues are $150 per salon, up to a cap of $7,500 per year.
Units with less than $16,000 in revenues for December of the previous year are eligible for a $50 discount to $100 per store.
Joining the SFA is Easy
1. Click Join The SFA below to get started.
2. Share some basic information and press Send.
3. You will be contacted by SFA's Membership team within 72 hours to process your application.
Annual Conference
2023 SFA Annual Conference in New Orleans
One of the most appreciated member benefits is the opportunity to attend the SFA Annual Conference. Each year, hundreds of Supercuts franchisees, managers and vendors gather to network, share best practices, learn about new products and services, hear updates from corporate, listen to expert keynote speakers, obtain actionable insights and have some fun, too. 
Save the date for the 2024 SFA Annual Conference May 6-8, 2024 at the Hilton Scottsdale Resort & Villas!
Communications
News You Can Use is a monthly newsletter, featuring a letter from the SFA President and timely updates on the brand, competitors, operations, and general business topics.
SFA membership also provides access to periodic virtual Town Hall meetings. Town Halls allow the Board to provide updates on their dealings with the franchisor and provide an opportunity for members to ask questions.
SFA is a member of the Coalition of Franchisee Associations, which advocates on behalf of franchisees.  SFA members receive periodic bulletins on legislative matters and opportunities to participate in both virtual and in-person meetings with government leaders including the annual "Day on the Hill" in Washington, DC.
Teams
Accessing the Teams Platform
Community interaction is greatly valued among SFA members, and SFA supports this through its closed Microsoft Teams community platform.
In 2021, SFA upgraded its private online community to the Microsoft Teams platform. Teams is a resource for members to find and share important documents and data, and to connect with one another, ask and answer questions, and share information. Separate discussion groups are available covering topics such as Education, Marketing, Recruiting, Finance, Real Estate, Technology and more.
During a typical 90-day period, there are just under 500 member interactions on Teams.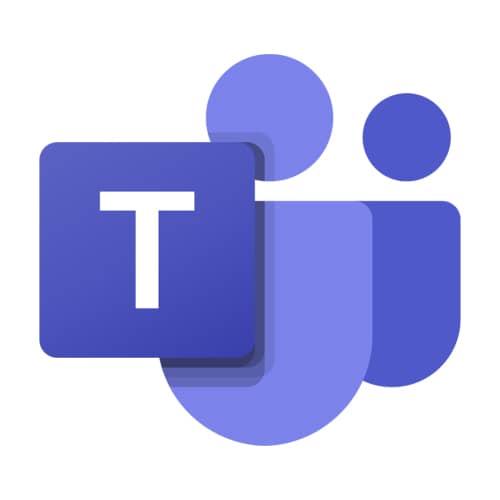 If you have senior leaders or partners that you would like to provide Teams access to (GMs, Directors, etc.), please complete separate requests for them.
Services
We are managed by Elevanta, a accredited association management company with more than 30 years of experience managing franchisee associations.
As your association management company,  Elevanta is here to serve you. Along with managing your association, they also offer many programs and services that are available to you at any time.
Elevanta Health
Group health insurance designed by franchisees, for franchisees, with 14 plans all within the Blue Cross Blue Shield provider network.
Learn More
Vendor Partners
Would you like to reach over 100 Supercuts franchisees?
Take advantage of the advertising and partnership opportunities the SFA has to offer through an associate membership and sponsorships.

Enjoy the benefits and privileges designed to make your connection to the Supercuts franchisee community more rewarding. 2024 Partner Marketing Opportunities will be available November 15, 2023

Vendors should contact Maria Moffa at 678-540-6211 or mariam@elevanta.com for more information.
Contact
Contact Us
1701 Barrett Lakes Blvd, Suite 180, Kennesaw, GA 30144